Decks, Stairways And Patios
Building Custom Patio Spaces for Every Yard and Budget
Patio Spaces- Extending your usable outdoor space is a wonderful option to add enjoyment to your property. There are several different options for materials and style. Concrete, colored or with in-lay. Pavers come in many different colors, patterns and shapes.  Flagstone is a natural flowing look. Some clients like to use different rocks or DG- decomposed granite. We can help you to select the materials to fit your lifestyle, budget, and look you are trying to achieve.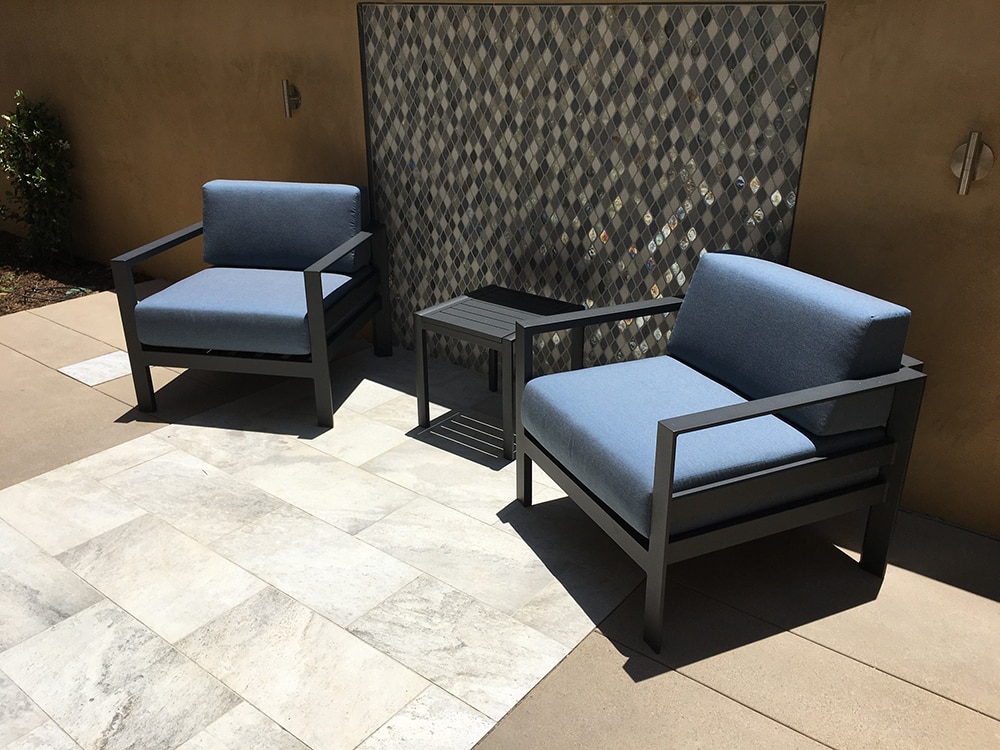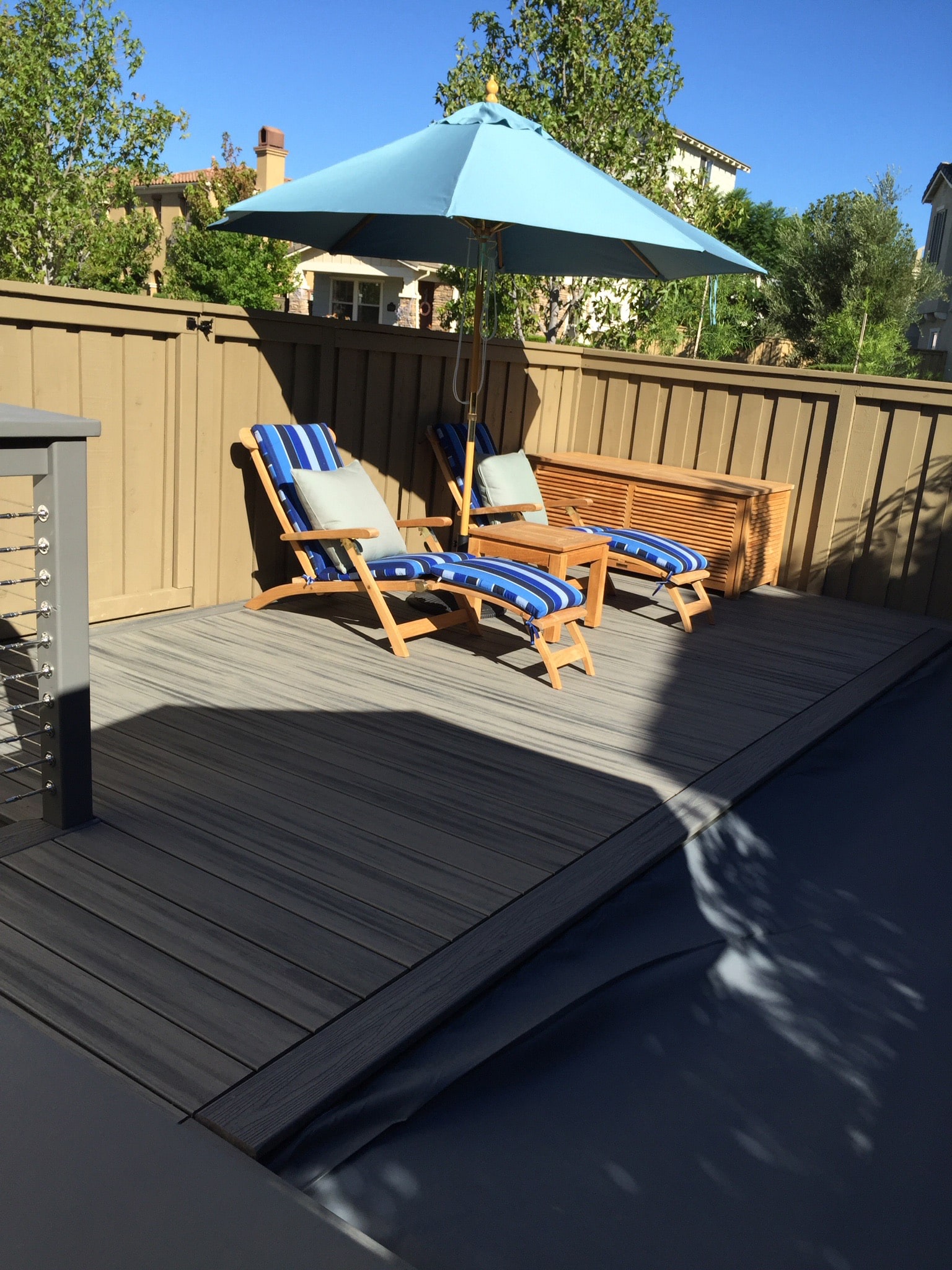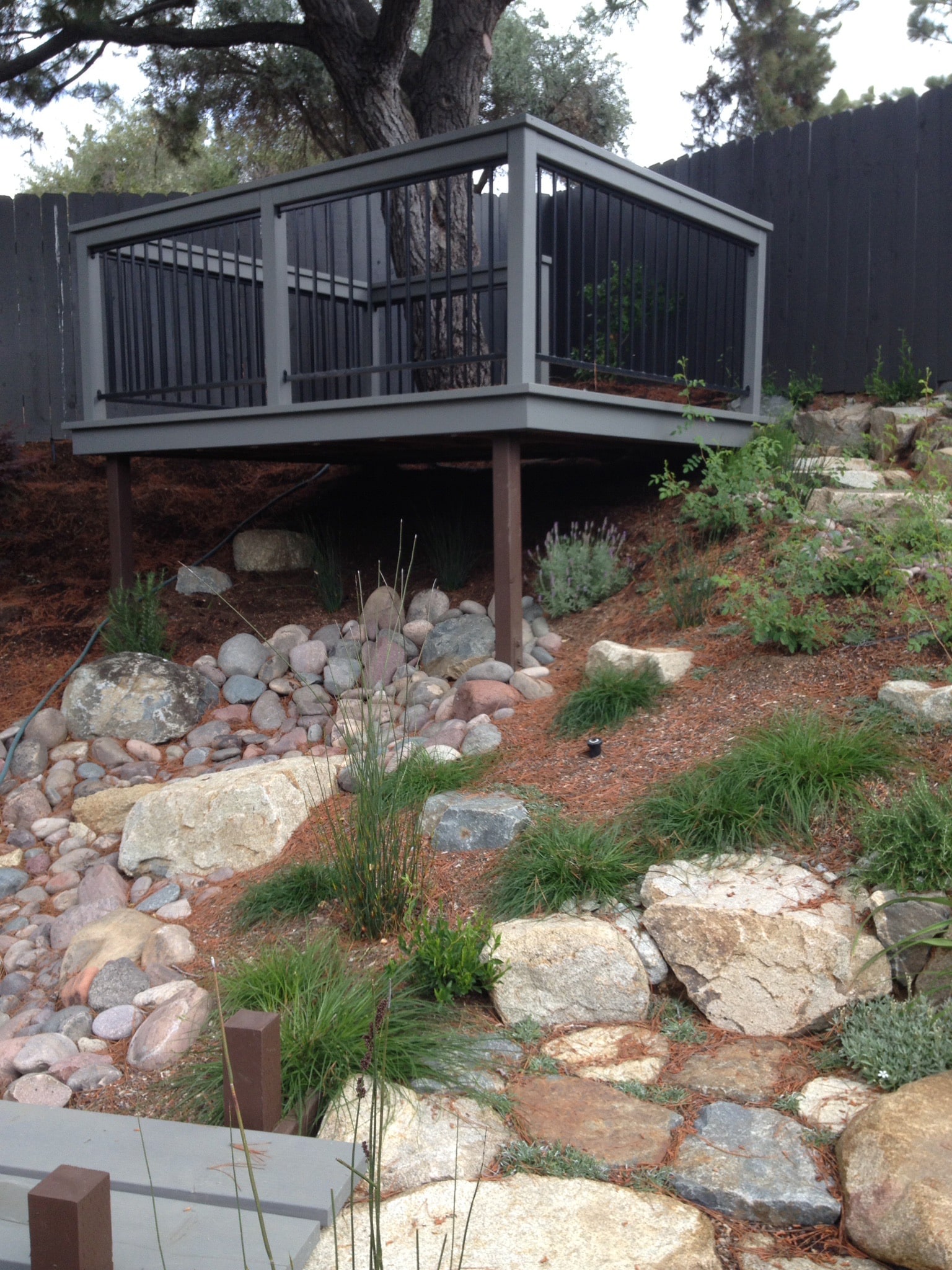 Custom Decks Built by Breceda Landscape
San Diego is blessed with truly great weather and what better way to enjoy this than with a new deck. We understand no two homeowners are alike, so no two decks should be alike either. We take the time to learn your needs and wants and then build the perfect deck for you that matches exactly what you envisioned for your backyard. Our goal is to provide you with an investment you can enjoy for years with friends and family.
What kind of decks can we build?
Ground Level or Platform Decks- These very simple decks can transform a backyard. These can be smaller than traditional decks but still a focal point of your backyard with furniture and lighting to maximize comfort.
Hillside Decks- Many homeowners have the problem of having a hill on their property that can prevent them from getting the most from their land. One solution to this is to build a deck over the sloped backyard. Just because your backyard isn't flat doesn't mean you shouldn't be able to enjoy it.
Raised Decks- Some homeowners want to take advantage of the views a two-story house offers by adding a balcony deck. This is a great option for homeowners who want to enjoy an ocean view.
Attached Decks- This is the most common type of deck and what could be considered the traditional deck. The height of your backdoor will determine how far off the ground we build the deck. We can add many great features like railing and lighting options that make your deck feel truly personalized to your taste.
Decking Materials
The most common decking material is pressure treated lumber. While it is the cheapest, it is the least durable and requires the most maintenance to keep it looking nice. You will need to clean and stain every other year to prevent rot. An upgrade to pressure treated lumber is natural hardwoods like cedar and redwood which are available locally in California. These woods are more durable than PT lumber and require staining about every 4 years. Other exotic hardwoods like Brazilian Ipe or Tigerwood or Philippine Mahogany are naturally resistant to rot and insects and never need to be stained. These woods also have a very unique look that is impossible to replicate with staining. The last decking material we use is composites. These require the least maintenance and only need to be cleaned annually to prevent mold growth. Composites come in a variety of styles and looks so homeowners will be able to find the look and feel that matches perfectly.
Stairways
Wood, boulders, railroad ties or block can be used to create stairs on your slope. We can recommend the most effective design for how you intend to use or access the slope areas. Stairs can also create paths and help with the terracing of the area.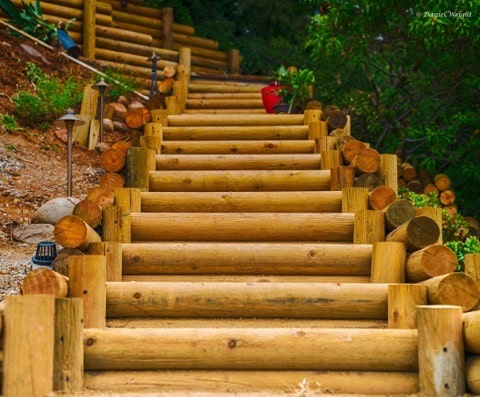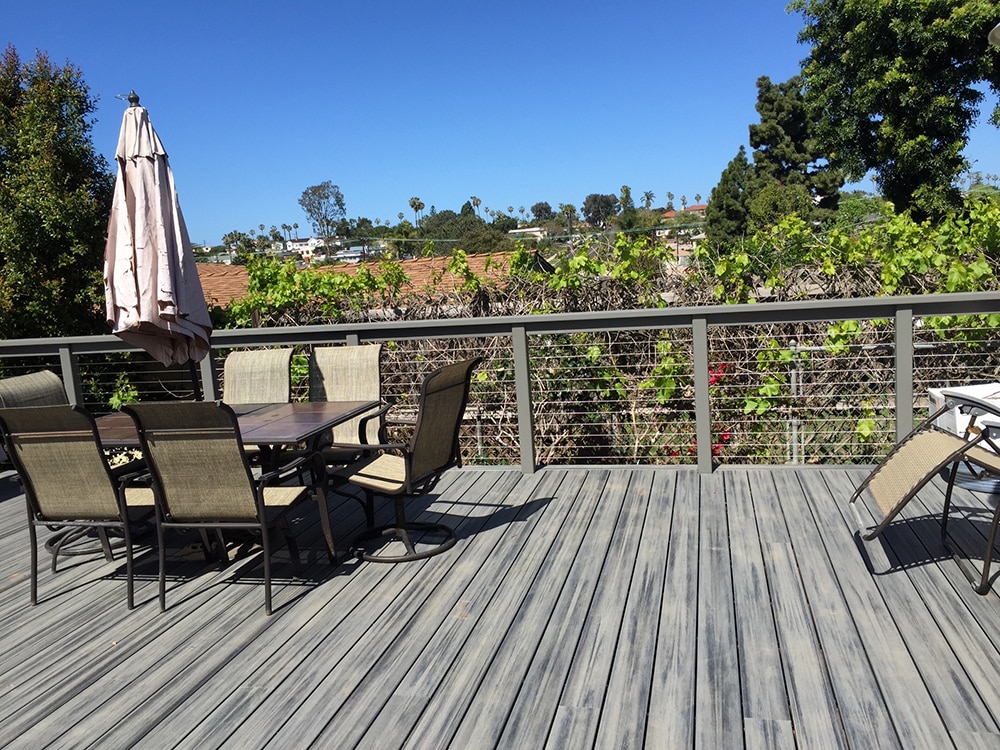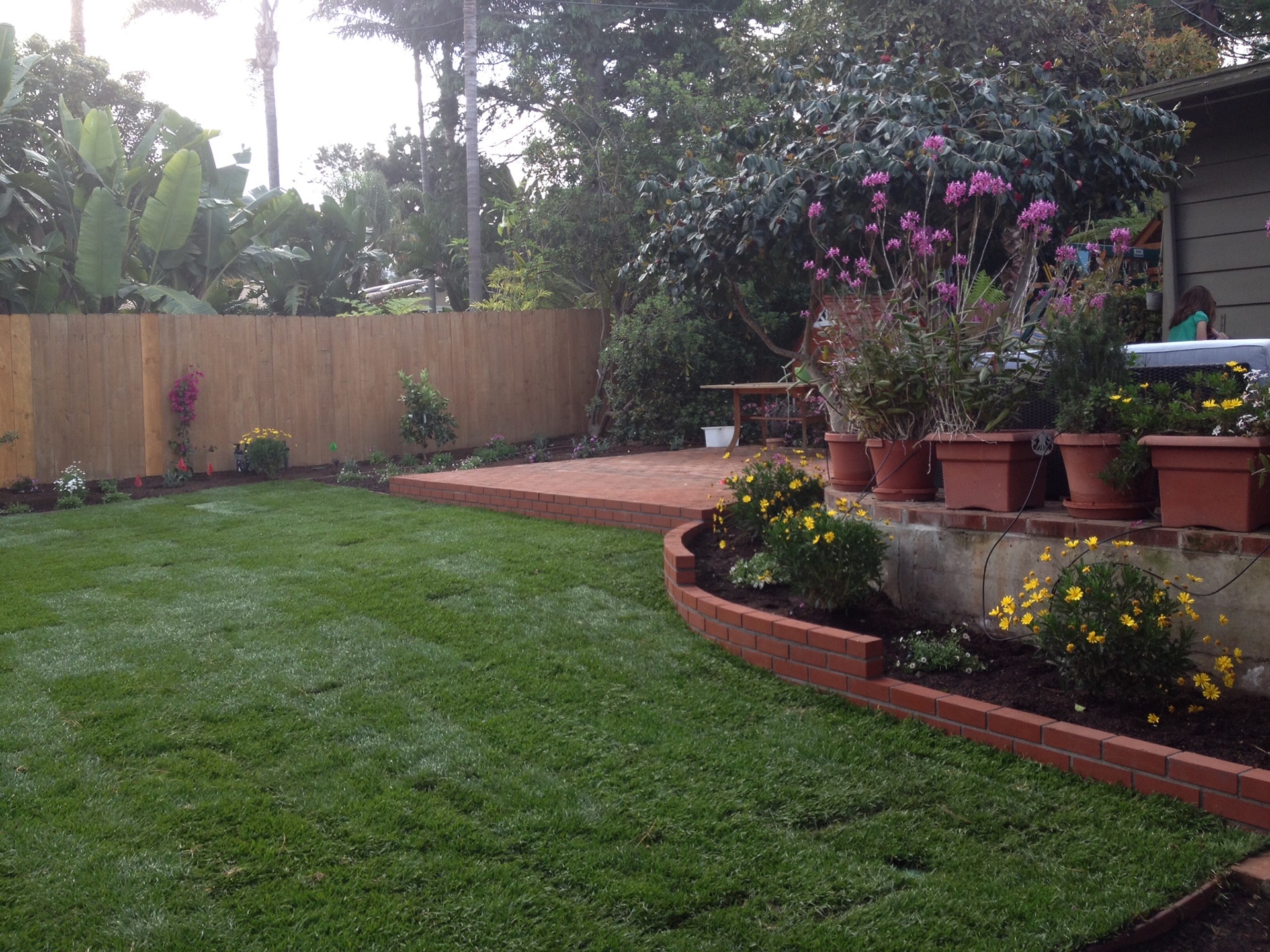 Custom Deck Features
We offer a number of custom deck features including:
Railing
Benches
Built-in Furniture
Built-in Lighting
Firepits
Storage Areas
Outlets