Transform Your Landscaping Project with Outdoor Lighting
Outdoor living has become more and more common in San Diego these days. People want to enjoy our great weather through the use of their patios, decks, outdoor kitchens, gardens, and backyards. Obviously, the enjoyment of the fun and relaxing features can be limited by lighting. But with the right outdoor lighting, the party can keep going long after the sun goes down.
In addition to the necessity of outdoor lighting for enjoying your backyard, it can also dramatically increase the appeal of your home. Through the right arrangement, we can draw attention to your homes best features or accentuate parts of the landscape.
Just as it does indoors, lighting sets the mood for your outdoor living areas. Most people overlook lighting when creating their ideal backyard space. But we have the experience to show you how to take your backyard additions to the next level. We go beyond the practicality of lighting and consider the aesthetic appeal of certain lighting fixtures. The right lighting can take your landscape from nice to wow.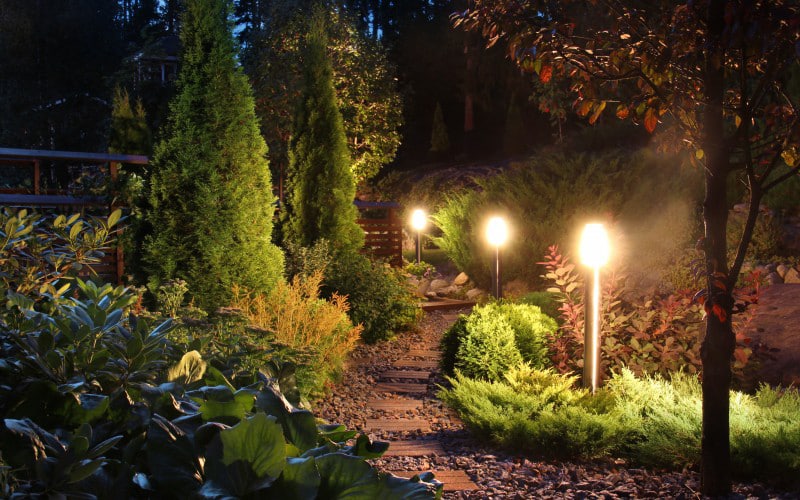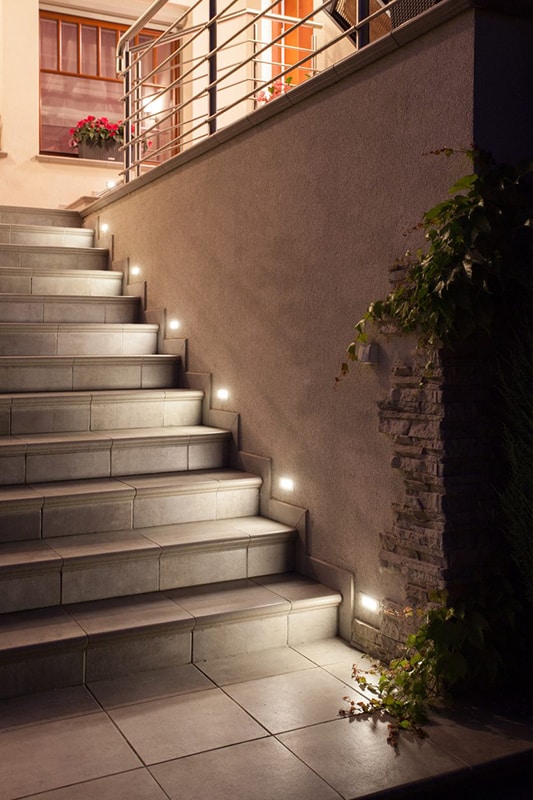 There are so many things we can do with landscaping and lighting. But to keep things simple, we will go over the three main categories of lighting we install: Landscape lighting, Above Ground lighting and Accent Lighting. There's also wall fixtures, solar options, floodlights, and patio lighting to consider. We even have different options for use with pools, paths and wide spaces.
Landscape lighting is one of the most common types of outdoor lighting. These are things like paths and stairs. We try to blend necessity and practicality with beauty. We want to light up your yard so you can get the most from it, but we also want to add lighting in a way that adds to the ambiance of your extended living space. Simply lining a path with a few torches isn't good enough for us. We want to make sure the light color and torches fit the feel you're trying to create with your landscape project.
Above Ground lighting naturally focuses on home security and safety (a dark yard can be both inviting to nefarious individuals and dangerous to traverse at night), but we want to add light in a way that isn't disruptive to your enjoyment and considerate of neighbors. We take the time to make sure things like the intensity, light temperature, and light angles are perfect before moving on.
Where we really get the most impact from lighting is with accent lighting. That great water feature we installed for you can take on a whole new look at night with the right lighting. Maybe you want to add a little color to your yard or trees with some color LED options. With our knowledge of technology and your imagination, we can create truly breathtaking landscapes. With all these, there are so many options from designs, colors, intensity, and sizes. We can find the right fit for you no matter if you're looking for a cutting edge modern design or something more classical. We want to provide you with all the options required to find the right look and feel for your landscape lighting.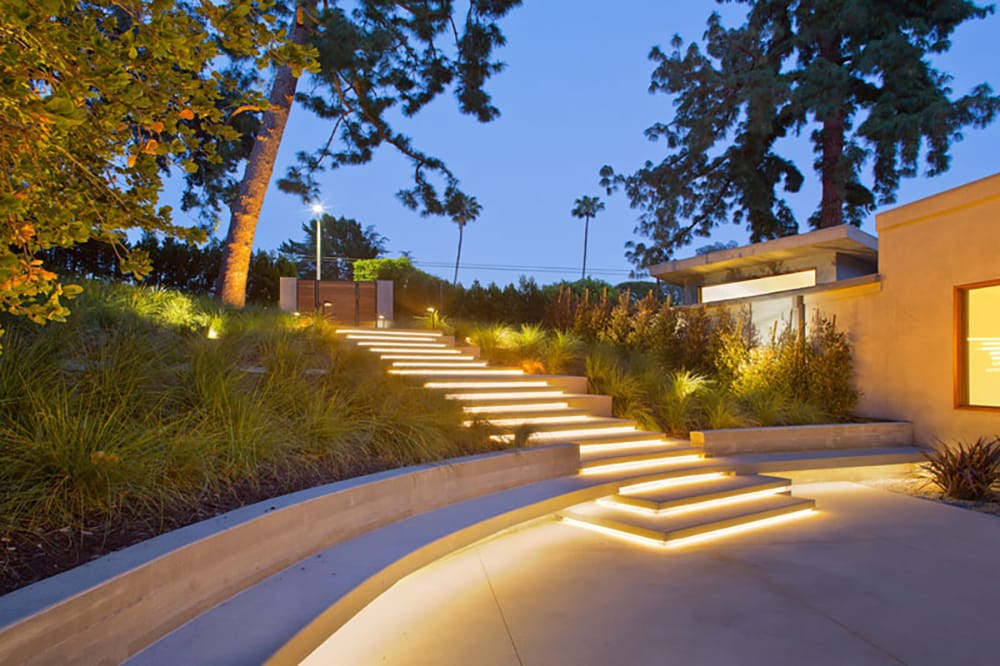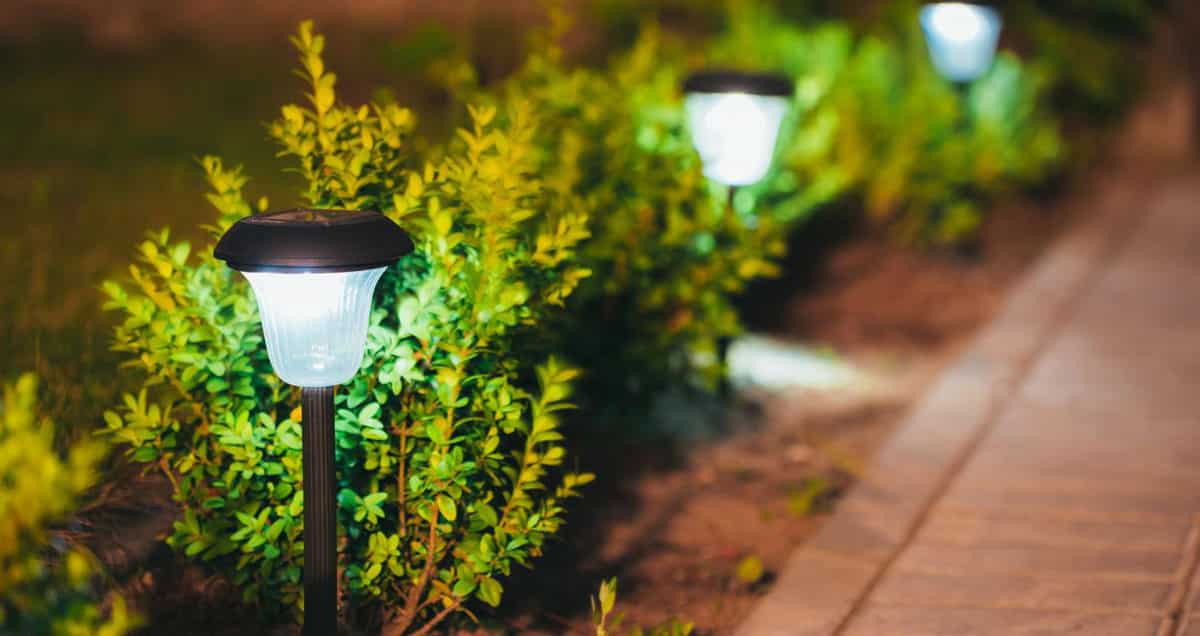 Choosing the right lighting for your extended living space is almost as important as choosing the features that make it. The wrong or no lighting can make your new backyard project useless at night or severely limit your enjoyment at night. The right lighting allows you to almost have two totally different backyards. We want to build you the best outdoor living space possible so we go above and beyond to customize each project for each client. Contact us today so we can start working on your dream backyard right away!