Privacy Panels, Fences & Gates
Adding privacy to your usable outdoor space is a wonderful option to for you enjoy your property.  Privacy panels can be solid or there are decorative options we can incorporate into your design.  They can also add a charming visual aspect to your property.  Creating privacy for you and your family can make your own space feel more intimate for you to spend time in.
Fencing can also add privacy.  From the standard dog-eared fencing to custom horizontal styles.  There are a variety of wood options to fit your budget.  Cedar or Redwood are the most common.  Douglas fir or treated lumber is more cost effective.  There are specialty woods available such as IPE and Ironwood.  Even the types of posts – from wood to or metal to give you more longevity.
Custom gates can be built out of wood, metal, or a combination of both.  Even the hardware can be custom and range in cost.   Standard gates with standard hardware are much more utilitarian and budget friendly.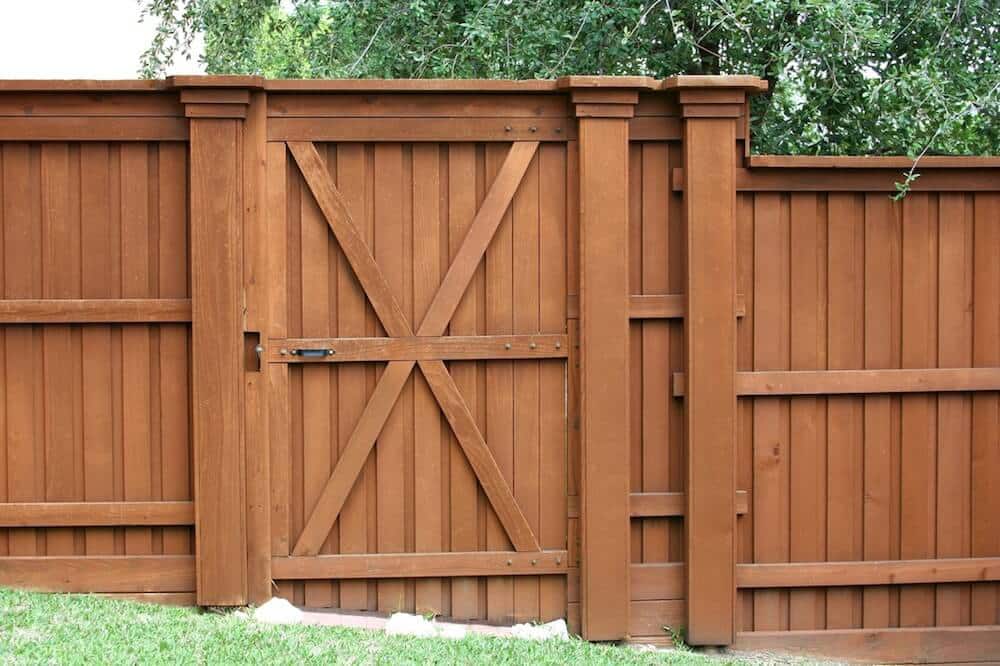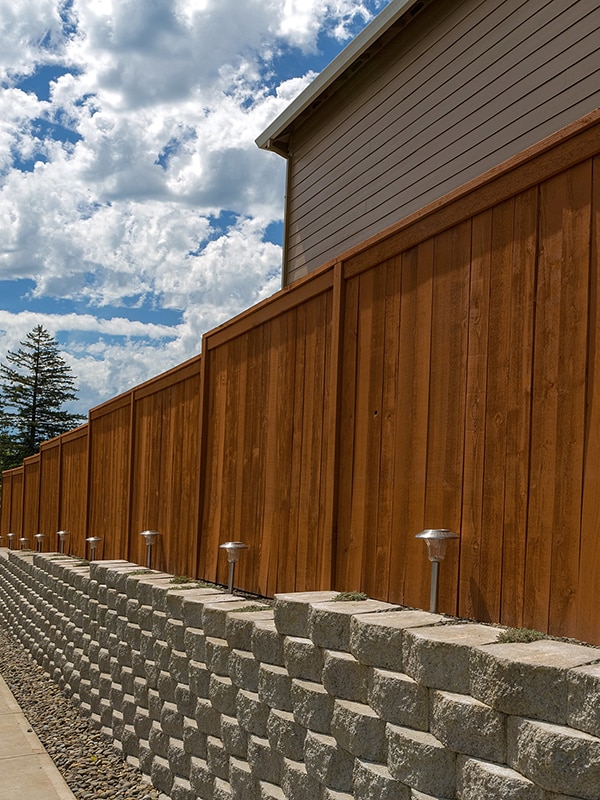 Why Install a Privacy Fence?
Privacy fences do so much more than prevent people from spying on your backyard, although this is a great reason on its own to have a privacy fence built. But in addition to that, there are many other great reasons you should add a privacy fence to your property.
Reduce City Noise. Living in a city is nice, but the noise never is. A privacy fence gives you a solid barrier between you and the outside world, so you only have to deal with it when you're willing. The fencing will reduce or deflect most ambient noises like cars, sirens, and machinery. If your street is particularly busy, you may be surprised by how much good fencing can help. Even if you think your yard is quiet, you also may be surprised by how much noise there actually was without a fence. Privacy fencing won't always get rid of every stray sound or grating noise, but it will definitely make a noticeable difference.
Wind Break. Being on the coast, San Diego is constantly windy. While sometimes a nice breeze is appreciated, sometimes it can be too much. If you live in an area with little natural barriers to wind, such as on a hill facing the ocean or in a valley, wind gusts can rearrange your furniture or make your yard unpleasant at times. A privacy fence will reduce much of the direct wind from blowing on your yard and allow you to enjoy your yard at times which would otherwise not be possible.
Security. It is obvious that a fence will prevent unwanted persons from accessing your property, you may not realize they are preventative in another way. Thieves are looking for easy targets where they can gather as much information as possible while scoping out a target. If you have a quality privacy fence, your home is a less attractive target due to the unknown nature it now presents. Thieves looking to scope your yard will be unsuccessful in determining the value of your home if you have a privacy fence.
Aesthetics. A solid backdrop to your landscaping will add a new level of attractiveness. It sets clearly defined borders to the landscape. It also blocks out the unsightly blotches beyond your property line like your neighbor's untrimmed hedges, that teenagers' rusty hand me down car, or the new development just in your line of sight. There are lots of options for privacy fencing to meet all needs and tastes. From classic wooden paneling to plastic and composite materials, fencing will have a calming effect over your property and increase the beauty of every aspect of your landscaping.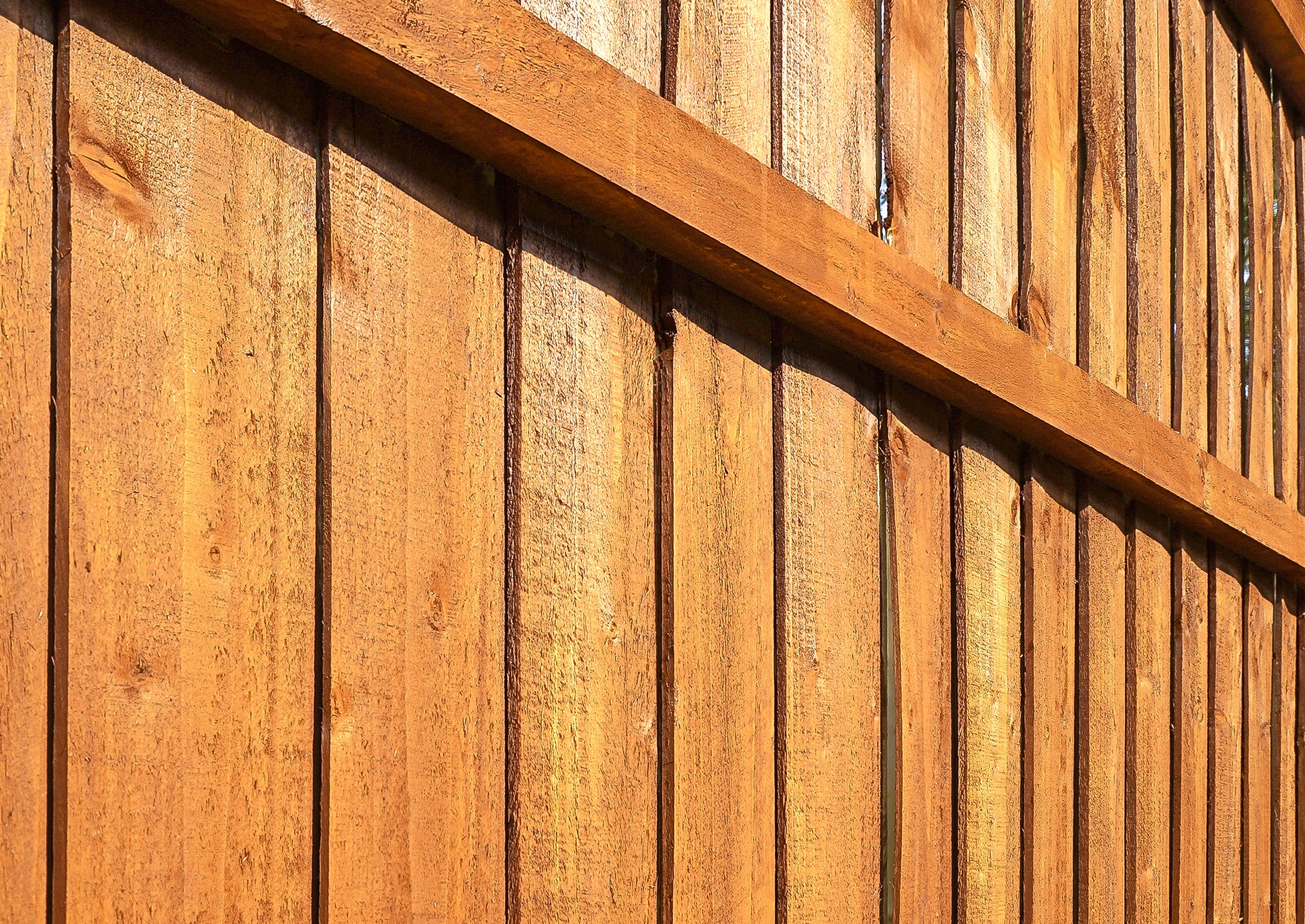 Breceda Landscape offers many different options to homeowners for Fencing, Paneling and Railing. We have the right solution for whatever your needs may be. Get in touch with us today so we can share all these great options with you and get started on your next project today