The beautiful climate in Southern California is perfect for growing your edibles.  With the proper soil conditions, isolated irrigation and perfect space to grow, you have the opportunity to grow your edibles all year long.
We can build you a custom garden box.  We will build you a vertical garden if you have limited space.  We can also create growing options in pots.  If you would like to grow grapes or berries on a vine, we will install the posts and galvanized wire to support your garden. 
We add organic soil to the garden boxes, and give you adjustable drip emitters for your plants.  We always recommend using a natural wood that has not been treated with any chemicals, paint or stain so no pollutants will leech into your edible garden.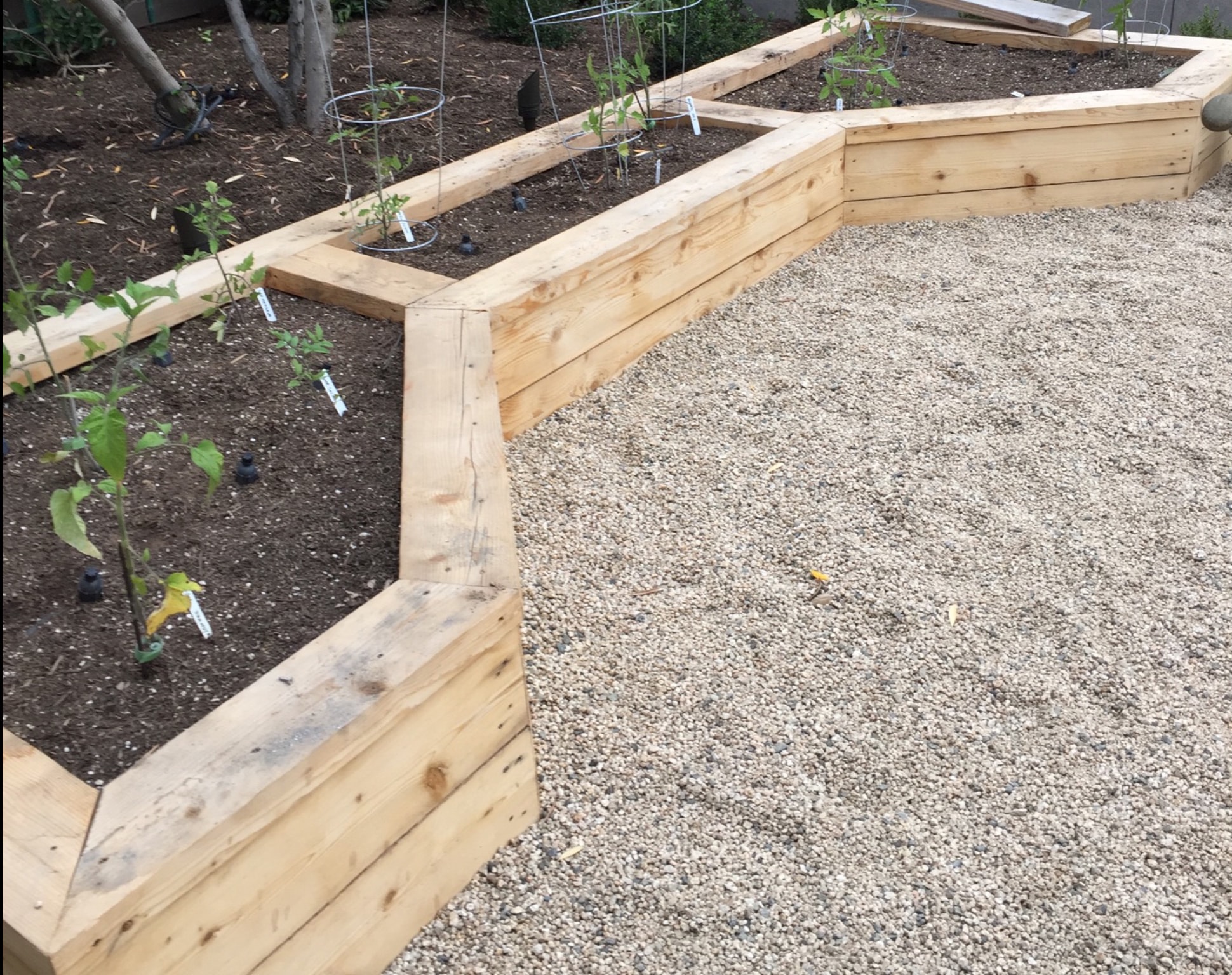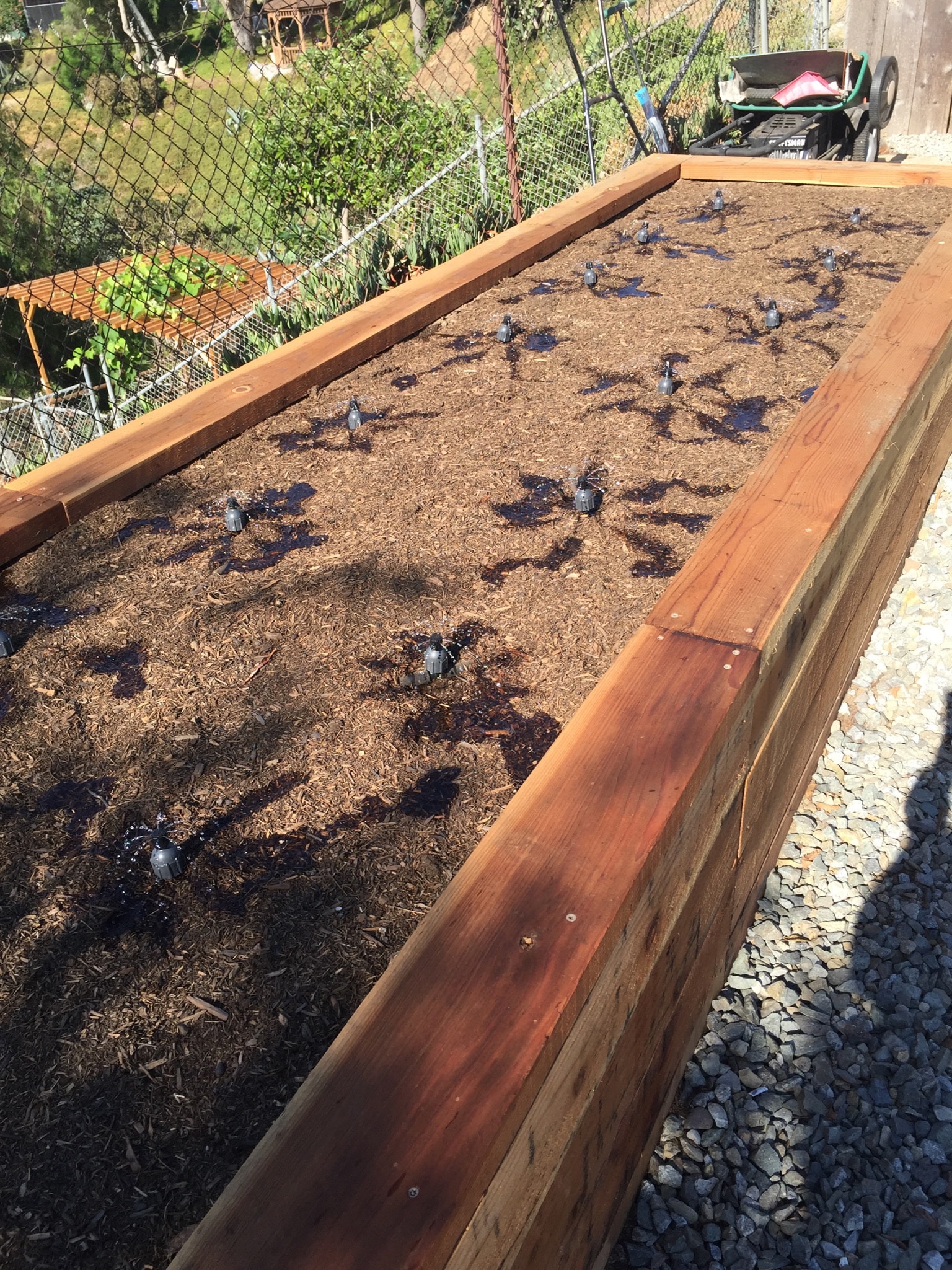 Why Plant A Garden?
Being able to grow food from seed to table is incredibly rewarding. 
Food from a garden is cost effective.
You have access to fresh produce all season long without going to the store.
Most plants will produce over several weeks or months.
You can't get fresher produce than right from your own backyard.
What Should You Grow In San Deigo?
According to the Master Gardener Association of San Diego, most vegetables fall into two groups: cool season crops and warm season crops. The cool season runs roughly from September to February and the warm season is from March to August.
Cool season crops are: Beets, Broccoli, Cabbage, Carrots, Cauliflower, Kale, Lettuce, Onion, Peas, and Spinach.
Warm season crops are: Beans, Corn, Cucumbers, Eggplant, Melons, Okra, Peppers, Squash, Tomato and Watermelon. 
If you've been to the grocery store recently, you've probably noticed that the price of fruits and vegetables is skyrocketing out of control. And if you only want high-quality organic produce, get ready for the sticker shock. So why not grow your own produce in your backyard where you know where and how it was grown and how fresh it actually is. Lots of people are growing their own food right outside their backyard and the reasons for it are numerous!
The look of a well-manicured garden makes any home more inviting. Gardens with lots of variety add color and personality to the landscape. If you've got an empty space in your yard that is a size you find difficult to work with, an edible garden may be just the fit. Or if you lack extra space in your yard, we can build planters and pots into your landscape that improve the look of your yard while being functional and practical.
If you to just get your feet wet with gardening, we can provide you a setup to get you started. We know what kind of crops will grow best in San Diego and what crops are easiest to care for. If you want crops that are high volume yielding, we can provide you with the setup necessary to maximize your production. We can even create an edible garden focused on perennial vegetables that you will be able to enjoy each year. As a full-service landscaper, we want to provide you with beauty and functionality.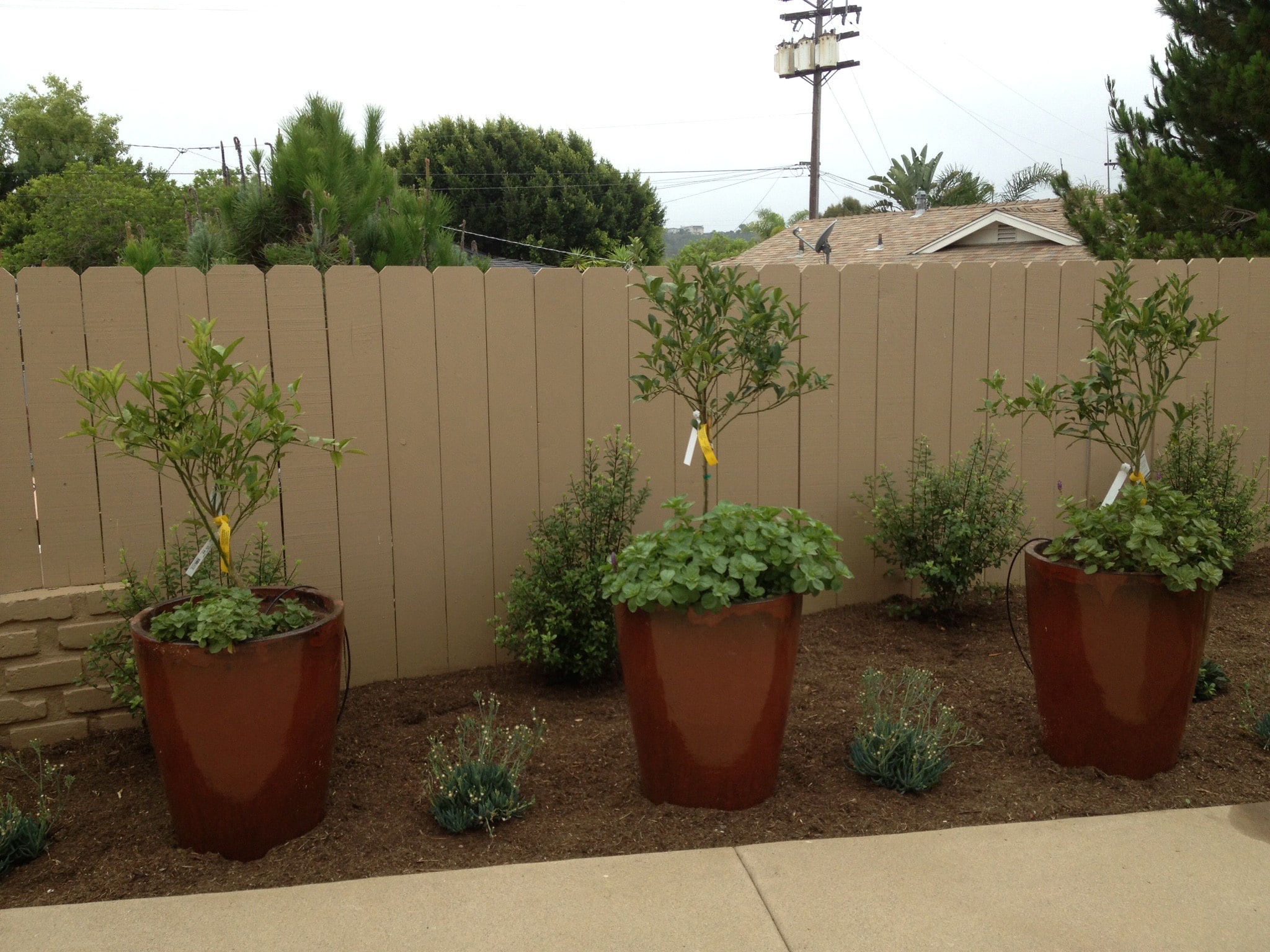 Once we've built your infrastructure, all that's left is for you to water and care for your plants and reap the rewards: fresh produce right outside your door! An edible garden is something you can enjoy for years to come and as your tastes, preferences and skills change, so can your garden.
Along with fruits and vegetables, we can build fixtures for herbs. There are some herbs that can be planted instead of other shrubs to give your garden a beautiful but practical look. Maybe instead of more traditional trees, we could add fruit trees that give a more unique feel to your yard. These are also a great option for those that have smaller yards that are unable to host larger trees.
Being blessed with the awesome climate of San Diego, there are so many options we can share with you on what to plant in your edible garden. Please contact us today with your ideas or let us share a few of our own with you. Our goal is to provide you with a garden you will use and love for years to come, so let's get started today!