Who doesn't enjoy sitting with friends and family around a fire pit or fireplace? We can design and build your fire pit or fireplace so you can use gas or propane. If you want to use wood for a natural touch, there may be regulations in your area, and if the wood-burning firepits or fireplaces are allowed, we can build that for you too.
We have fireplaces and fire pits that meet anybody's budget. Our firepits come in square, rectangle, round, any shape that you would desire. The fireplaces can have marble mantels to metal or reclaimed wood. For Firepits or Fireplaces, we can do basic prefab all the way to custom built with handmade tiles imported from Mexico or from Italy, stone or flagstone, and stucco or tile.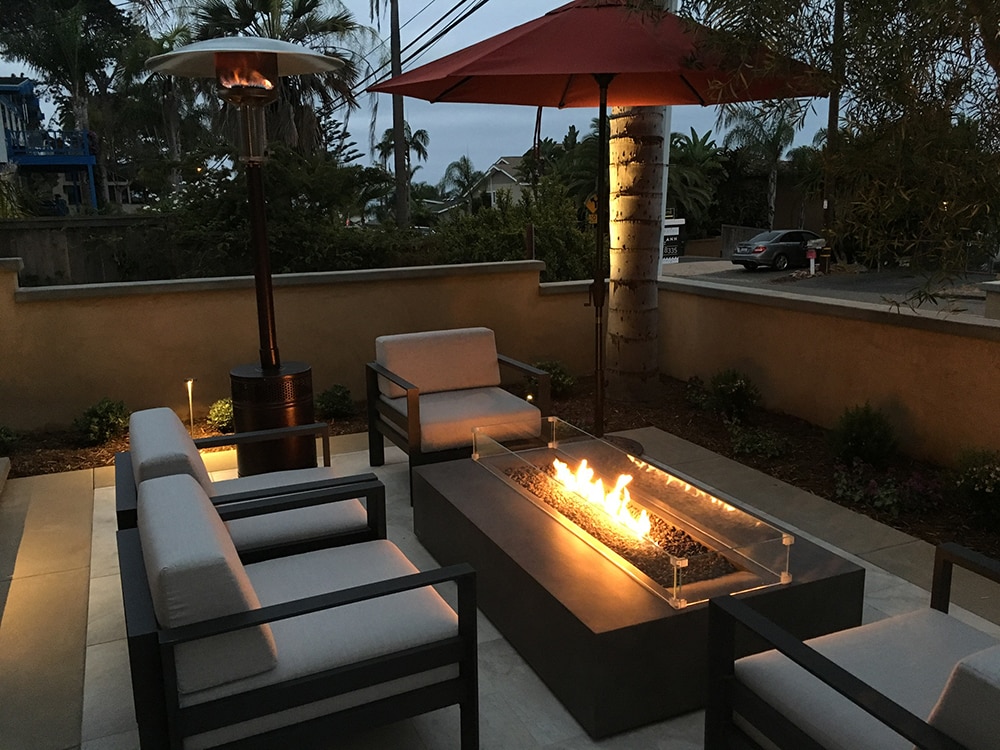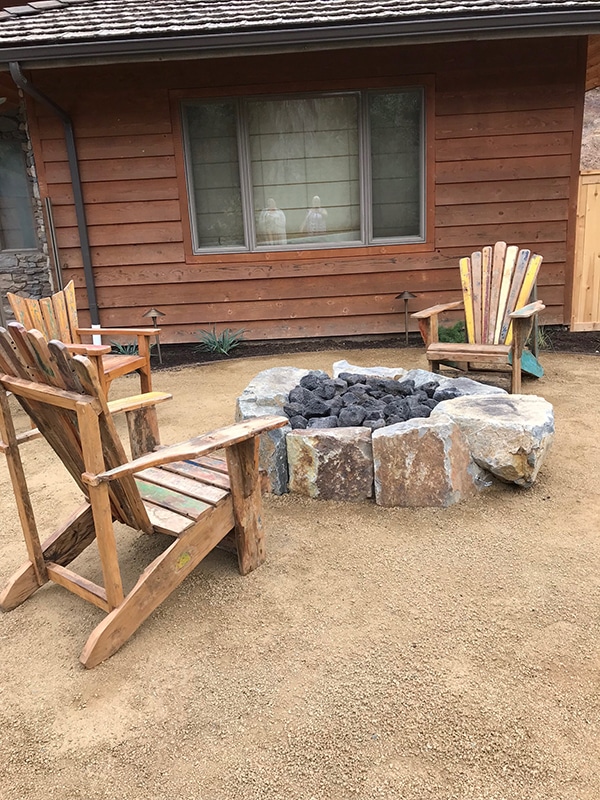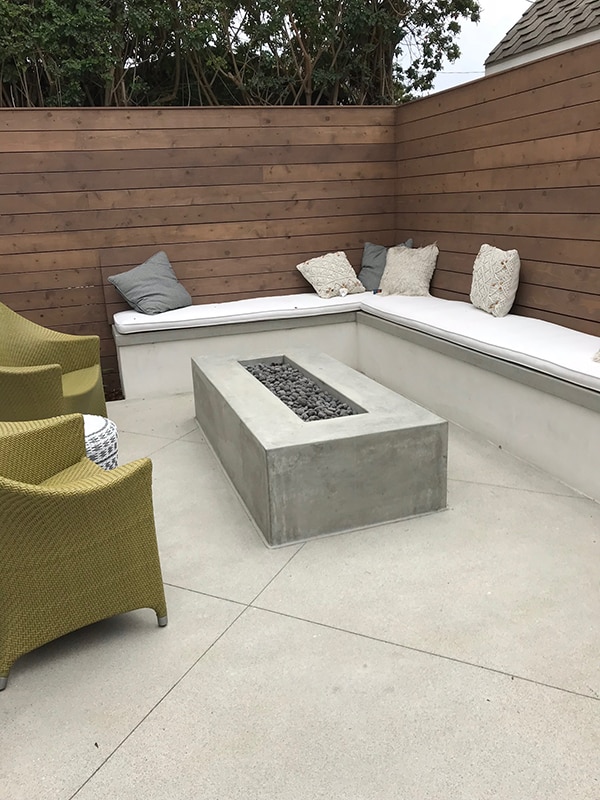 There are few things better than sitting in front of a fire, shutting off from the outside world and just watching the flames flicker and dance. So it's not surprising that the popularity of backyard fire pits has exploded recently. People want to experience that same relaxing feeling they get when camping in their own backyard. During the cooler months, San Diego is a pleasant place to be enjoyed outside. But with the busy schedules of modern life, finding time to get outside often can be difficult. And by the time you get home, it's already getting dark and you're ready to crash. Having an outdoor fireplace is something you can look forward to coming home to and enjoying often. You can get a little taste of that outdoor escape without leaving your backyard.
Unlike a campfire, a fire pit is as easy to use as turning a knob. A simple twist and you're ready to enjoy your evening fireside. There's no worrying about the fire dying, no getting up to poke at the embers and no worrying about the fire going out. Once you find that comfortable spot, you can stay there right until you're done for the night. And once you're ready to head in, turn it off and you're done. No worrying about stray embers escaping and starting fires. For people who have busy lives and still want to enjoy being outdoors by a fire in their backyard, a gas or propane fire pit is perfect.
Where To Put Your Fire Pit
Fire should always be treated in a safe manner and we always construct fire pits with safety at the front of our minds. We start by going by the local codes regarding fire safety and outdoor fire use. There are some areas that are stricter than others and this may limit the options you have.
We always try to build fire pits away from overhanging trees, shrubbery or bushes. We also stay away from walls, sheds, and other structures. Your fire pit needs a 15-foot perimeter clear of any combustible materials like dry grass, leaves, or pine straw. Fire pits should be built on surfaces that can withstand heat and are fire-resistant. Gravel, tile, concrete or a paved area is preferred. Fire pits should be placed in an area where it is unlikely that someone could accidentally trip and walk or fall in so they should be away from the flow of traffic and raised. If you have small children or pets, it is a good idea to build a barrier surrounding the fire pit to keep them at a safe distance.
Fire Pit Shape
You should consider how you intend to use your fire pit to realize the best shape for you. If you plan on sitting around the fire pit in chairs, a circular fire pit will probably be best. If you have modular furniture such as an L-shaped couch or benches, then a rectangular or square fireplace will be better. If you want your fire pit to be a place for family and friends to converse, a round fire pit will work best.
Fire Pit Finish
There are a wide range of materials available when constructing fire pits. From tile to stone, to concrete and metal, there are materials and finishes that fit every lifestyle and taste. Living near the ocean, fire pits in San Diego may require a protective finish to prevent corrosion. As always, we will work with you to determine which style and material is best suited to your needs and desires.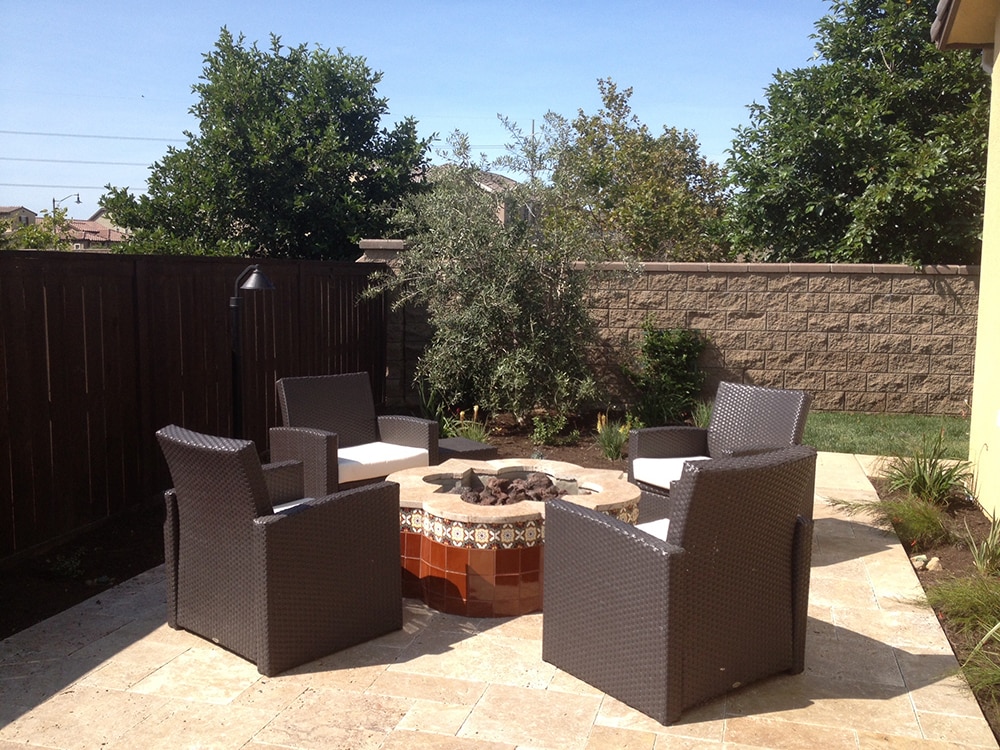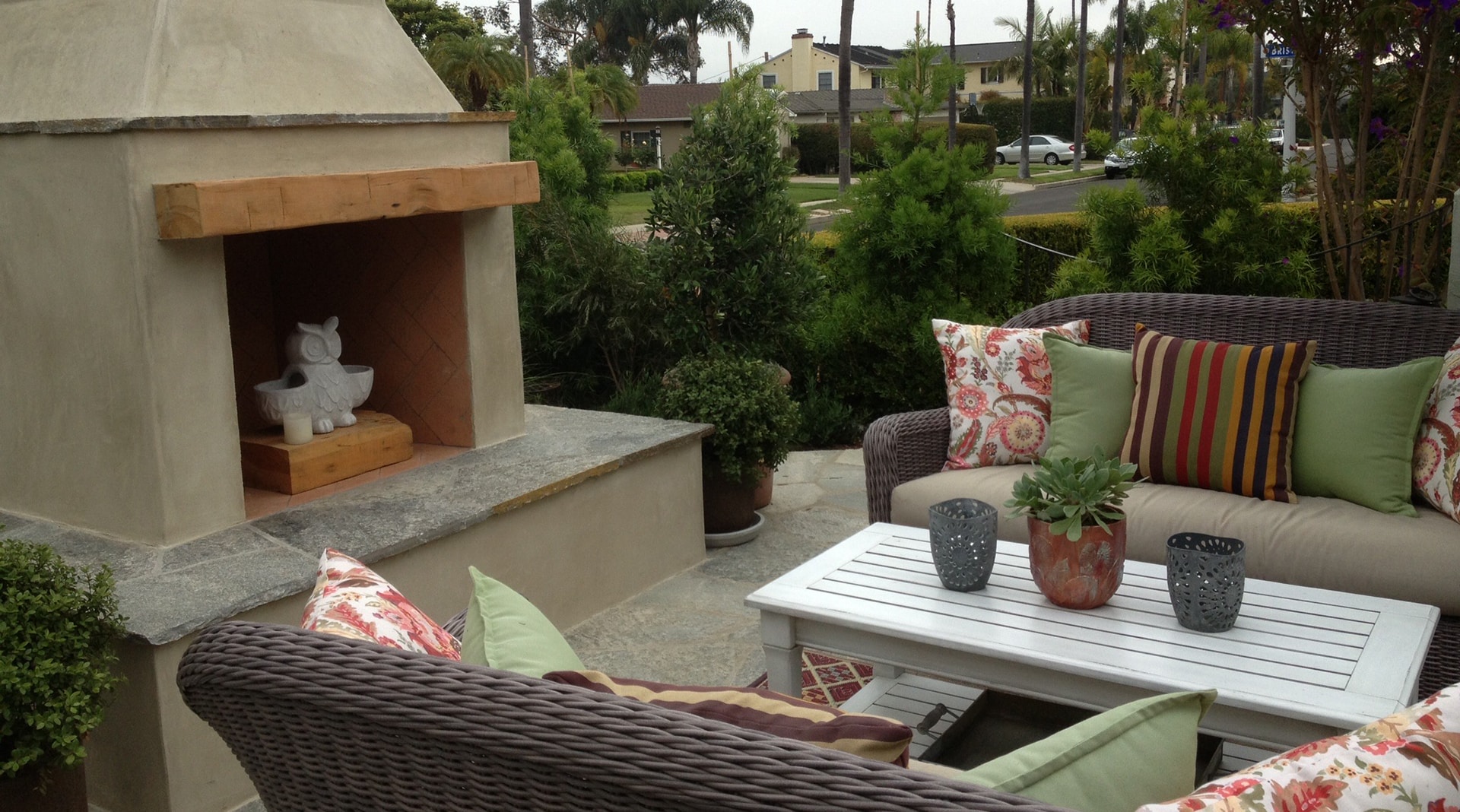 Want a new way to enjoy your backyard a make it a little cozier? We build custom fire pits and fireplaces in San Diego. Our experienced builders will help you design and build a fire pit that perfectly suits your needs and taste. A new fire pit will complement your home and increase its appeal and value.
Breceda Landscape is your best choice for professionally installed fire pits and fireplaces. We love sharing all the great things we can do for San Diego homeowners so get in touch with us today so we can get started on your next project soon.